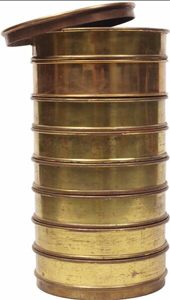 Do You Re-Certify? Compare with a Master Stack? Check with Calibration Samples?
What Does Recertification Give?
The ASTM E-11 committee has done a great job of establishing three levels of testing. These levels show the probability of a sieve's mesh to be within the permissible variations. These variations relate to the size of openings in wire-cloth used for test sieves.
Read More