When people hear of viscosity for the first time, invariably they ask these three questions:
Read More
Topics: Newtonian Fluid, Measure Viscosity, Viscometers, Viscosity, Viscosity in Food
When our customers tell me about the different places where CENCO and CSC Digital Moisture balances are used it always interests me.
Read More
Topics: Moisture Analysis, Moisture Testing, Loss-On-Drying, Moisture, moisture content, water content measurement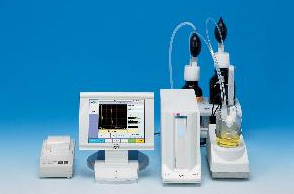 As usual when we pose a question, like:
Should you use Coulometric or Volumetric Karl Fischer to measure moisture in your product?
We often get a the reaction, "So Who Cares?" We'll try to answer both questions.
Read More
Topics: Coulometric Karl Fischer, Volumetric Karl Fischer, Moisture Analysis, Moisture Testing, Karl Fischer, Karl Fischer Titration