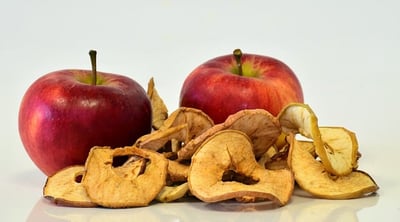 Moisture content is a critical factor to consider in the food industry. The amount of water in a product affects the product's texture, shelf life, ease of processing, and cost to produce. Snack foods, baked goods, pet food, and dried goods are just a few examples of products that are vulnerable to moisture content issues like these. In many cases, an easy loss-on drying (LOD) test will allow you to monitor the moisture content of these products.

(

See the 3 Easy Steps to Run a LOD Test here.

)
Simple moisture analysis can be all it takes to improve the quality of your product. Let's take a closer look at how moisture content affects each of these four product and production aspects.
1) Moisture content and food texture
Increased moisture content can make food products such as bread dough or fresh pasta sticky and difficult to manage. Products such as dry pet food can end up crumbly or mushy. On the other hand, if the product is too dry, lack of moisture can make it brittle, or hard as a rock. Determining the optimal moisture level for your product is critical for maintaining its ideal texture.
2) Moisture content and shelf life
Products that have higher moisture levels are prone to quick spoilage. Drying - otherwise known as reducing the amount of moisture in a product - has long been a popular method of preservation. Consider products such as dried fruits or dried meats. They are edible far longer in their dehydrated form than they would be fresh.

Lack of moisture can have a detrimental effect on food products too. Foods can become stale or harden to the point of inedibility if too much moisture is removed. Finding the right balance is key to maintaining the longest possible shelf life for your product.
3) Moisture content and ease of processing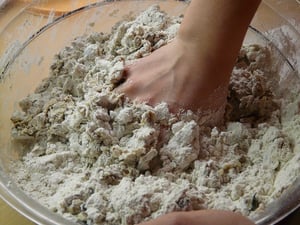 This aspect is closely related to the issue of optimal food texture, because it is often the product's texture that affects how well it will move through the processing line. A sticky dough, for instance, will be more difficult to distribute into individual portions than a drier, more malleable dough.
Sometimes, moisture content can affect the size of a product, such as with pet food pellets. These pellets soften and increase in size with the addition of water. If the processing line included a die with holes shaped for regular-sized pellets, the water-infused pellets would be too big to go through the holes. There would also be a risk of agglomeration in their softened state.
4) Moisture content and cost of processing
In addition to the increased costs that would result from delays in processing, such as those described above, there is another way that moisture content can affect the cost of processing. In some cases, ingredients are sold by weight. Higher moisture content equates to greater weight. If the ingredients are padded with extra moisture, they will be more expensive to purchase.
Key Takeaways
Any manufacturer of food products can benefit from understanding the moisture content of their product. Moisture content affects the product's texture, shelf life, ease of processing, and cost to produce. Measuring the total moisture in their product gives manufacturers a simple tool for monitoring these four important aspects.


If you're interested in adding moisture measurement to your testing process, take a look at the different moisture testing instruments we offer to find the right fit for your application:

P.S. Don't miss out - sign up at the top of the page to get instant notifications whenever a new article is posted here.