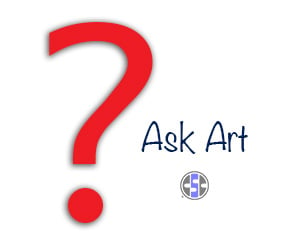 Can you do a fast moisture test?
The answer is, "maybe".
The direct methods of Loss on Drying and Karl Fischer have the benefit that between them they can get a good moisture content result on almost any product or material.
But these tests usually take several minutes.

When you need the moisture content in a truck load of grain while the load is being dumped, or when you need to check several hundred bags of coffee at an auction, or when you need to get a moisture gradient in a pile of corn, a faster test is crucial.
Can you do it?
The short answer is, "yes". There are, however certain caveats to this answer.
The techniques available for getting a faster moisture reading are based on the presence of an electrical/electronic signature of moisture in a material or substance. These techniques measure change in resistance, conductivity, capacitance or RF power absorption as an indication of change in moisture. In products where changes in any of these characteristics can be see with a change in moisture, the resulting levels will reflect a relative amount of moisture.
To get actual moisture from a range of these electrical readings, a comparison has to be made to results from a direct method of moisture determination (such as Loss on Drying). These comparisons result in what is called a calibration curve, which is a plot of direct method vs. electrical readings.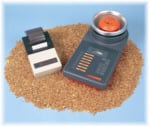 For any of these indirect techniques used to get a fast moisture reading, the calibrations represent a curse.
This curse is manifest first in that different substances have different relationships between moisture and electrical signal. For example, a calibration curve for corn is different than a calibration curve for soya. Each provides accurate measurements. However if you mix soya and corn, let's say 40% corn and 60% soya, a new calibration will have to be done for this mix. Furthermore, if the mix proportions change, the calibration curve will be different.
The second part of the curse is that as moisture levels increase a state of relative saturation occurs. At this point, the change in electrical signal becomes small in relation to the change in moisture and an accurate, repeatable reading cannot be made.
Finally there are some materials that do not have an inherent relationship between electrical characteristic and moisture change, and these techniques cannot be used.
In conclusion, the answer is "yes" to getting a fast moisture measurement if your product exhibits changes in electrical/electronic characteristics with a change in moisture and it is lower than the cut of relative moisture saturation.
Check out our range of indirect moisture measurement products to see what might be available as a fast test for your material.
Everywhere I turn, what seems simple (fast moisture test) becomes indecipherable.
Art
P.S. To get notification of new test equipment rants as they arrive, subscribe in the space above.
by Art Gatenby