As you may remember Hiram is the Quality Control supervisor of a specialty pellet manufacturer. His problem is to find a way to get his sieve-testing results done with two shifts and a limited budget.
When we last visited Hiram, he was Googling for solutions regarding

monitoring his second shift people. He does not have the budget to hire a second shift supervisor, but still needs to get accurate results to production within a half hour of batch completion.
Amongst the Google results is a Sieve Analyzer link. Not knowing what that was, he clicks on the site of a company claiming to allay all his concerns.
After performing a one-time set up, according to the company, none of Hiram's steps would be needed except loading the shaker and pouring in the sample -- which did not even require weighing.
The Sieve

Analyzer company further claimed that, for a six-sieve stack, a complete analysis could be done within a minute of the shaker stopping.
Hiram was incredulous. That would require only part of his one full-time tester's time. "Not possible," he thought.
The web page offered a live online demo that Stan, the controller and his main tester could watch together, then ask questions and see answers demonstrated.
Hiram signed up for a demo, got the key players together and scheduled a time. In about an hour, they saw how it worked on an actual stack of test sieves, discussed questions and ended up signing on for an in-plant trial.
The sieve analyzer worked so well that Hiram never sent it back.
Now only one person per shift is needed, eliminating most of the training. When a temp is needed, training only takes minutes. Hiram can monitor the test results form home, thus removing any need to personally supervise the test sieve results process.
He can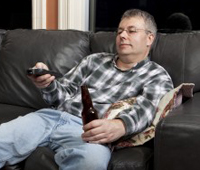 now detect anomalies from his living room and only has to go to the plant at night if there is a problem.
Thus, Stan can expand production without a QC hassle and Hiram can train new temps in minutes if necessitated by the likes of a flu epidemic.
Hiram has successfully eliminated his particle size distribution test problems.
I thought you might find Hiram's story interesting. Please share it with colleagues who might find it appropriate.
Sometimes I understand,
Art
P.S. There is a video of The Sieve Analyzer
P.P.S. Fill-in your email and subscribe to or rants, infoblogs and tall tails.
Image credit: imageegami / 123RF Stock Photo