We are back with Hiram, the QC Supervisor in a specialty pellet plant.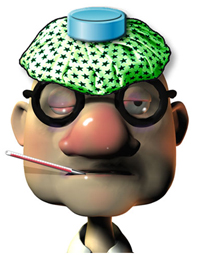 We pick up the story after the QC department was hit hard by the flu season.
Not only was his main sieve tester out for an extended period, but the borrowed part-timer was also afflicted. He thus had to rely on temps, which made training a continuous process as well as exponentially increasing the level of required supervision. Hiram also found that he was increasingly performing the testing himself, taxing his abilities to perform his normal responsibilities.
Hiram began to wonder if there was a better way to accomplish his particle size sieve analysis.
Hiram then turned to Google.
He found some alternatives, including fully automatic systems, in which the sample is thrown in followed by a printed result. Considering the cost-control constraints mentioned in Chapter I, such a method was too expensive.
He did find a reasonable approach that eased weight collection and result calculation. The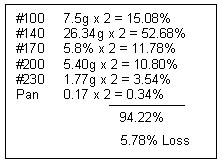 meticulous residual sample weighing and removal from each sieve continued to be a part of the system. Still this was a considerable improvement from the previous method, requiring less training and supervision.
Hiram was glad that he had made the change. Business was growing, so extra batches were added each week resulting in the need for overtime. The extra tests were manageable as was the additional supervision. At least the calculations were consistent and reliable.
Now a new challenge for Hiram came roaring in. Business was so good that a new shift was needed. At least 2 ½ new people will require training and supervision.
Even if he convinces his trained full-timer to work this new night shift, he has to train a another set of people for the first shift with its attendant supervision issues.
Hiram figures he will be at the plant most nights to monitor the second-shift staff. Remember Stan still needs accurate results within ½ hour of each batch being completed.
What to do?
Go to Google again!!!
What did Hiram find this time?
Click here to find out.
I wonder what's next.
Art