Hiram is a Quality Control Supervisor of a plant manufacturing specialty pellets. This is about his struggle with particle-size sieve testing and results analysis.
The principal quality factors of the product and process

are related to:
Moisture of the raw material and of the finished product

Finished material color

Particle size distribution at the grinder output and of the finished product
Hiram's responsibilities include testing each variable and comparing the results to the standards for each of five different products, which are produced in batches. Stan, the production Superintendent, expects Hiram to report any anomalies within one half hour of batch completion, to facilitate addressing problems before delivering pellets to customers.
The plant normally produces 15 batches a day. Sieve tests require a nine-sieve stack for grinder output and a six-sieve stack for process output.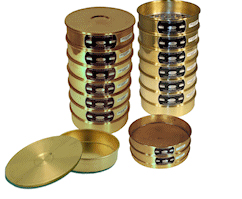 Those familiar with pulling out distribution results form sieve tests will know the procedure well:
- Measure and weigh a sample, record the weight

- Load it and start the shaker

- Wait 5 to 10 minutes.

- Remove the stack and brush out the residue in each sieve on a balance

- Record the weight.

- Take each weight and divide by the total recorded weight.
If the procedure is performed correctly, the weights retained will equal 100%.
Weight collection and result calculation take between 10 and 15 minutes. Preparing and reporting these sieve results takes four to five hours a day.
Remember that Hiram needs to get the results to Stan within one half hour.
Like all of us, Hiram is under constant pressure to control his costs. Including all QC Tests, he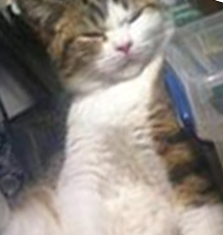 needs about 12 man-hours a day. The process is at the same time exacting, tedious and boring. He has one full-time person and must borrow an employee from another department for the remainder.
The borrowed person is changed frequently, which necessitates training both his full-timer as well as a new part-timer as needed. To minimize errors, Hiram must provide close supervision.
If one of his people is on vacation or sick, Hiram often must fill in personally.
The whole sieve analysis process was a pain. We can almost feel sorry for Hiram.
Is there more to the story?
Click here to see.
Still trying to figure it out,
Art