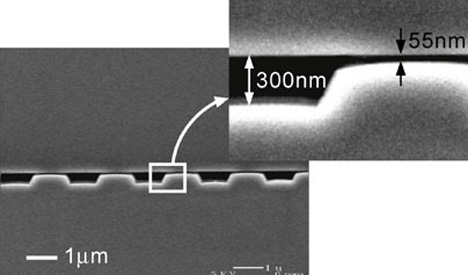 Sieves make understanding the world around us not just possible, but also easier.
And with the advancement of sieves, not only are we able to separate dry particle, but also sift molecules from fluid as well. With molecular sieves developed by MIT, we can now strip a molecule's individual parts gives us a better understanding of how things come together and work, such as diseases or even DNA.
These sieves use microfabrication technology, or a nanopore system, to separate proteins from fluid. The individual pores are so small and uniform that millions can fit into a chip the size of a fingernail.
Compared to gel electrophoresis, this process of sifting proteins is far more predictable and efficient, making it easier for scientist to learn more about these molecules and giving them a more accurate idea.
By using sieves in molecular studies, scientist can not only detect diseases, but make note of "biomarker" proteins associated with them, giving them the ability to detect a disease even before symptoms show.
Not just that, but with such an extensive, in-depth look into these particles, cures aren't such a far-fetched possibility.
Thought you'd appreciate a short flight into the other things that can get done with sieving techniques, far removed for our Wire Mesh Sieve world of 20 microns and up. Check out the newest in the Cinderella world of Wire mesh.
These advanced applications of sieving concepts add new dimensions to my normal bewilderment.
We hope this was interesting.
Art
P.S. Sign up to subscribe to these test equipment rants, news spots and background notes by filling in your email in the subscribe blank in the upper right.