The Biomass Crop Assistance Program (BCAP) provides, according to the USDA's Farm Service Agency, funding to producers of "eligible biomass material" that can be delivered to "designated biomass conversion facilities for use as heat, power, biobased products or biofuels."
About a month ago, one of our customers told us about his need to measure biomass material moisture for this program. Given our specialization in all types of moisture measurement, we consider the BCAP Program to be of particular interest.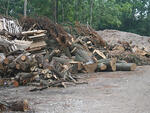 The program essentially subsidizes biomass material collectors and producers. When selling it to a user (referred to as a BCAP conversion facility,) they receive a subsidy for each ton of material sold. This may at first seem to be a very simple proposition but, as with most endeavors, there are unanticipated challenges.
One biofuel that has been known for many, many years is Hog Fuel. It is not different from most of the biomass material accepted under BCAP, except that the BCAP subsidy is based on dry weight tonnage. The implications are that each load of biomass material needs to be weighed — as it would be in a Hog Fuel program. However for BCAP, the load's moisture needs to be established, then a consequent weight adjustment has to be made for a proper subsidy determination.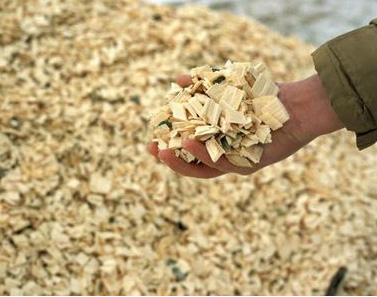 Biomass loads may contain sawdust, wood chips, bark or round wood (e.g. small logs and branches) all of which contain moisture. This diversity creates a series of moisture measurement issues. Moisture from small material like wood chips and sawdust can easily be measured in several different ways, such as loss on drying, capacitance methods, radio frequency methods, etc.
Moisture determination becomes much more difficult with large chips and complex mixed loads. There are no easy universal answers. This is particularly difficult when the incoming biomass material consists of round wood of all sizes and shapes.
The responsibility for this determination falls upon the BCAP conversion facility?.
I thought you'd be interested in knowing or learning how a government program designed to alleviate our energy challenges by using biomass material, creates a serious side problem — in this case how to measure material moisture in a way that conforms with the prescribed specifications.
Let me hear from any of you who are facing this problem and please feel free to propose solutions. So far, I've heard things ranging from doing overnight oven tests to negotiating figures with the biomass supplier. I'll be very interested in your input.
Warmest regards,
Art